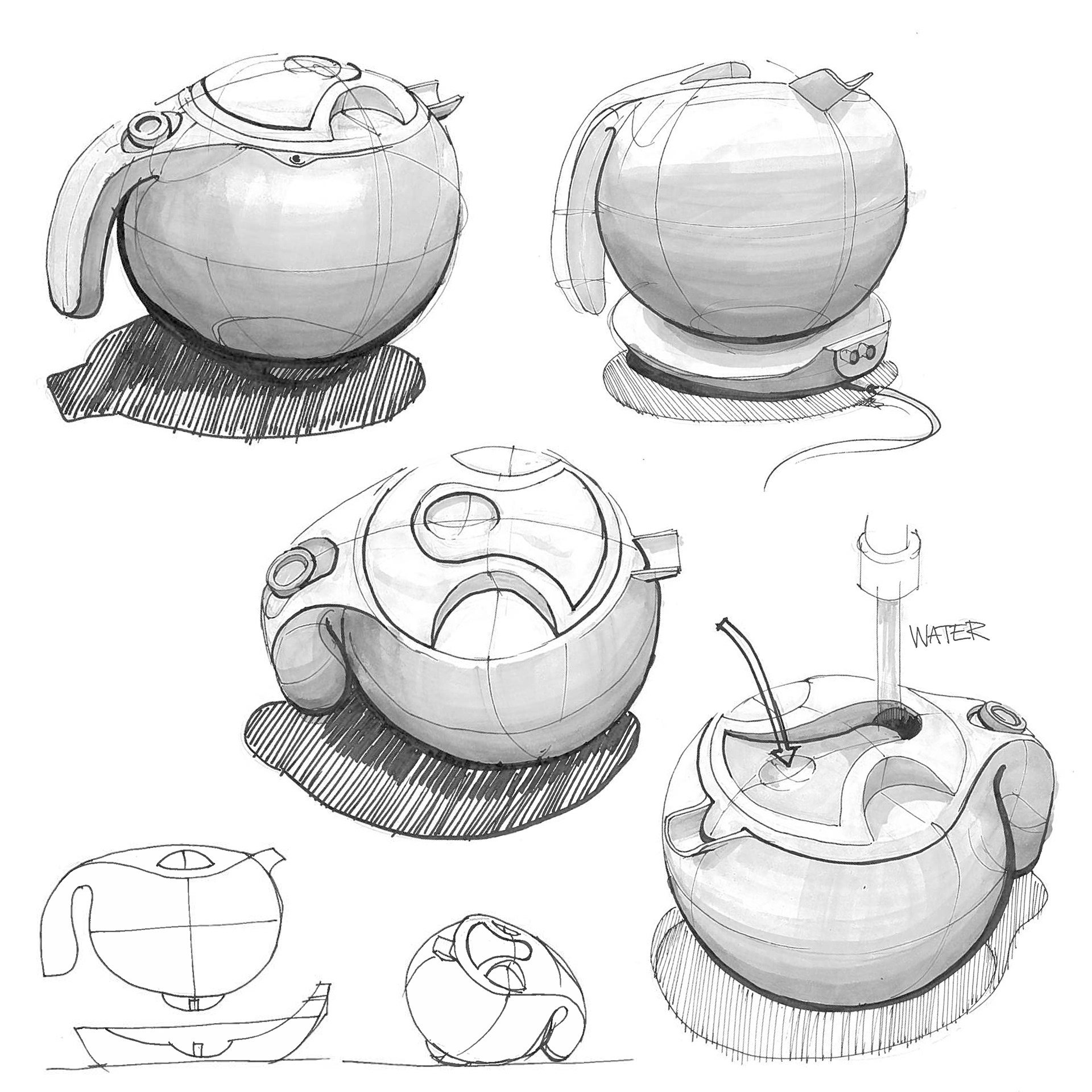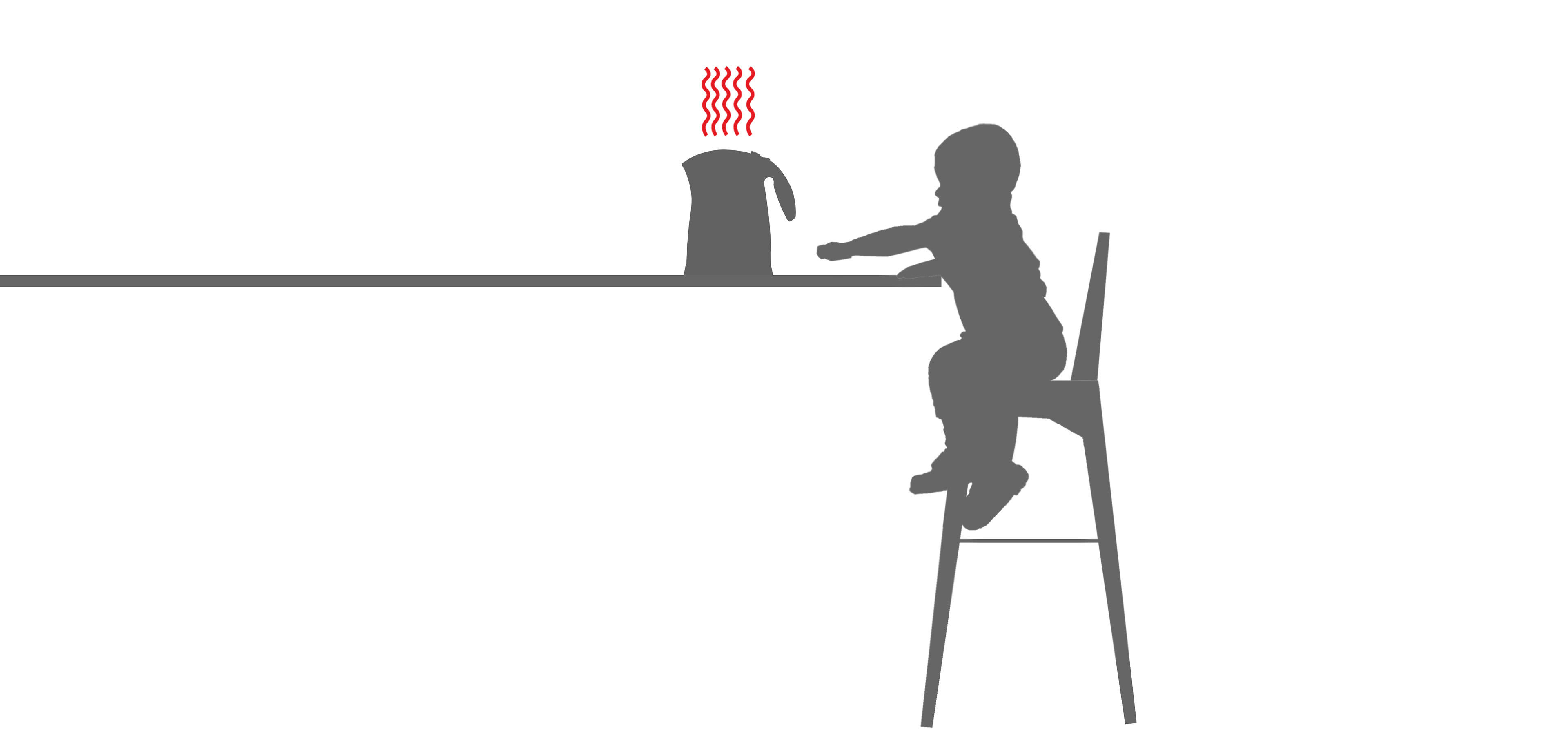 AT HOME, ONE OF THE MOST DANGEROUS FOR CHILDREN OBJECTS ARE VESSELS WITH BOILING WATER, FOR EXAMPLE AN ELECTRIC KETTLE. 
THE KETTLE IS DANGEROUS, MAINLY BECAUSE IT IS OFTEN UNINTENTIONALLY PLACED BY A PARENT, IN A SPOT, WHICH IS EASY TO REACH BY A CHILD 
THE IDEA FOR THIS KETTLE IS TO MAKE IT VISUALLY UNSAFE, WHEN IT IS NOT PLACED IN THE DOCKING STATION. THE BOTTOM OF THE KETTLE IS PARTIALLY ROUNDED, TO PREVENT FROM LEAVING IT ON A RANDOM SURFACE. IT IS POSSIBLE TO PLACE THE KETTLE SAFELY OUTSIDE THE DOCKING STATION, ALTHOUGH ITS ANGLED POSITION ALERTS THE PARENT ABOUT THE DANGER THAT THIS DEVICE CARRIES FOR CHILDREN.