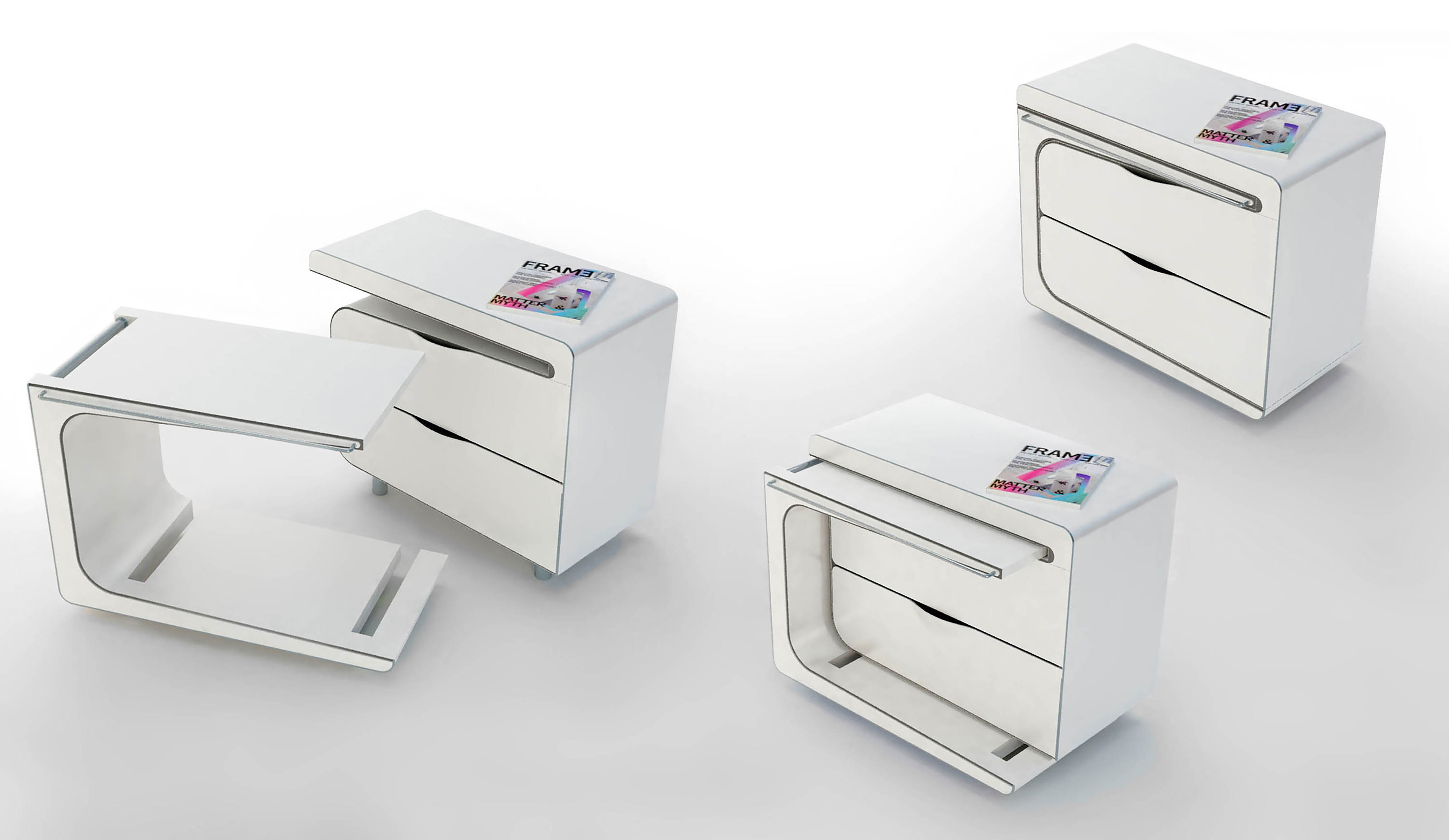 A PIECE OF FURNITURE, WHICH CARRIES OUT AN ADDITIONAL FUNCTION. A BEDSIDE TABLE WHICH DISGUISES A BED TABLE WITHIN ITS VOLUME. BOTH OBJECTS ARE DESIGNED TO COMPLEMENT EACH OTHER'S OUTLINES. WHEN JOINED TOGETHER THEY LOOK LIKE ONE PIECE. ALL THE FUNCTIONS OF THE REGULAR BED SIDE TABLE, LIKE AVAILABILITY OF DRAWERS AND TOP SURFACE ARE PRESERVED. 
THE BED TABLE REVEALS ITSELF ONLY WHEN SLID OUT.
THE BED/SIDE TABLE IS AVAILABLE IN TWO MIRRORED VERSIONS.